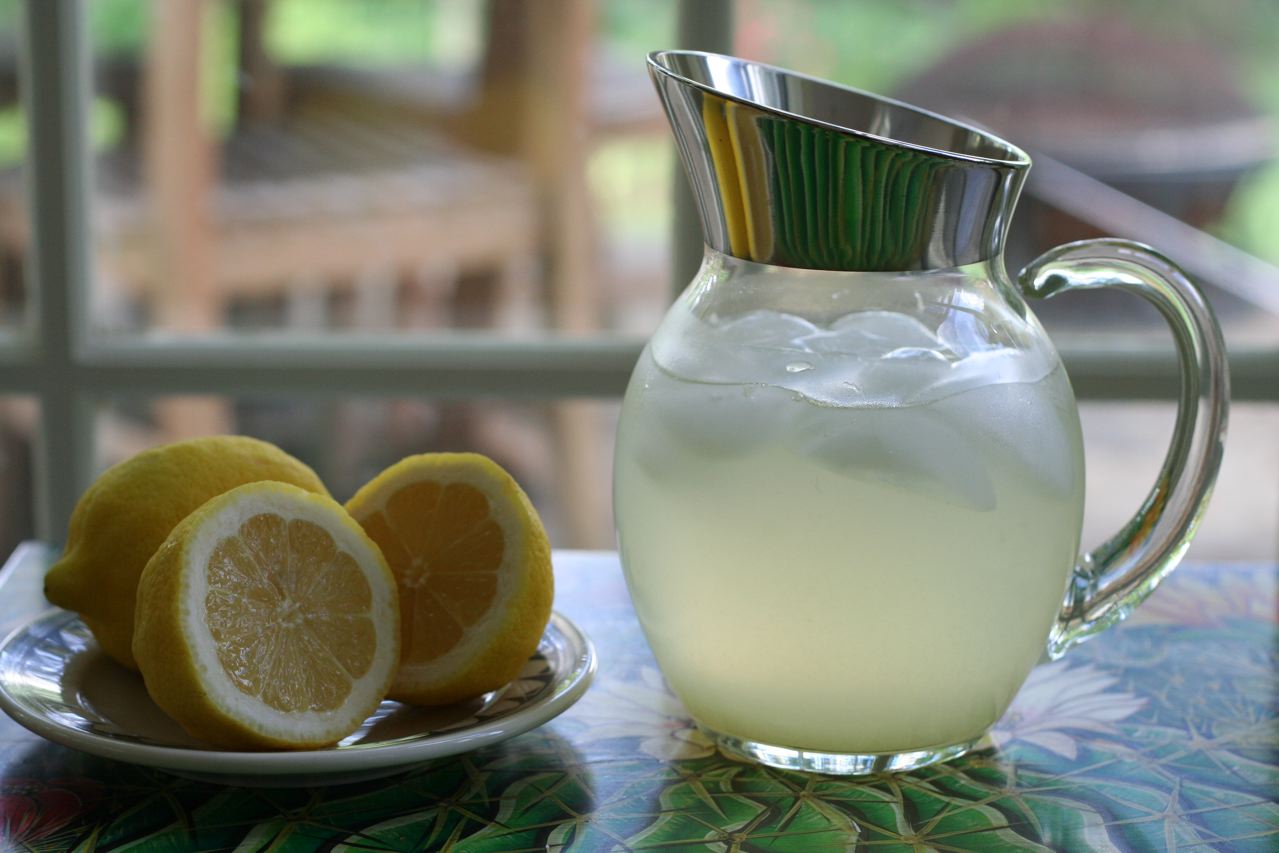 When Life Gives
You Lemons
So, hey. Do you ever have one of those days when you wished you didn't get out of bed? That was my Saturday. I spent two weeks getting ready for the Schack Arts Center Artists' Garage Sale. I had my list and I checked it twice, or more than twice really! I was all packed before it was dark, the night before. That was a first for me.
Unfortunately, I forgot to put my purse on the list. We had gotten all the way down to the ferry - a 25 minute ride from our house before I realized it was missing. It had my phone and credit card reader in it! OMG!
There was no way to go home and get it and make it to the show in time to load in. I told my husband to just go home. I was so stinking mad at myself! He was the faithful driver extraordinaire. So, we headed home.
So, we decided TO MAKE LEMONADE out of a crappy situation. We decided to unpack the gear and go to the show anyway, to catch some good deals. It was still early after all. We've never been able to walk the show together. We usually tag team it. Steven goes around looking for deals and comes back to let me know what he has discovered. Sometimes I get to the deals before they are gone - like last year when I got a huge sheet of copper for $5, but sometimes I miss out.
We were able to hit the booths before the show technically opened. Some of the vendors were still setting up. One, a sweet lady from Portland, had barely started unpacking. She was ready to get rid of everything. She gave us a bunch of cool stuff, like an amazingly cool tool box.
So, to make a long story short, and in keeping with making lemonade, I've decided to offer all of my fans, whom I love and many of which found me shopping instead of vending, a great opportunity. I'm going to start listing twelve pieces of jewelry each week at GARAGE SALE PRICES. The one thing I ask of you, is that if you aren't already on my mailing list, you sign up. You'll get exclusive access to this special promotion. This is an opportunity just for my fans. You get first dibs on some really great deals. What I don't sell at the end of this promotion gets recycled.
Here's how it works...
You'll get an email once a week for 8 weeks, starting Monday, June 26th. There will be a link on a secret page on my website with the 12 pieces of jewelry available that week. Don't wait too long - whoever gets it first, gets it first. ONLY MY FANS have access to this secret page on my website. Each item on my secret page the first week is only $5 plus shipping. I will take down the listings that don't sell (if there are any), so don't dally.
Each week, a new collection will be posted to my secret page. The price will increase by $5 each week. For example: Week #1 all items are $5 each. Week #2 all items are $10 each. Week #3 all items are $15 each and so on...
As a special gift for indulging me and signing up to my mailing list, I will email you a free, downloadable print of my IT'S A JUNGLE OUT THERE tiny house. This is one of my favorite tiny house paintings. It's part of my Dream House Series. It has particular significance these days, given the political climate! Here's a sneak peak at this super cute print...