You should know that I'm a Pinterest fiend. When I'm in need of inspiration, I start searching my boards and other people's pins. That's how I happened on the art of Anne Bagby. She is a mixed media artist who utilizes her own handmade stamps in a unique form of collage to create complex imagery. People are the majority of her subject matter.
Her handmade stamps and use of glazes creates beautiful, complex imagery that is hauntingly beautiful.
I took one of her online courses to learn more about her techniques and used them to make two paintings for the May Bunny show at Whidbey Art Gallery. Both of the paintings below are on display there all month. Anne uses layer upon layer of stampings and glazes. I found myself wanting to go there, but my style is much more minimal. These are the bunnies that I created using what I learned from Anne's class…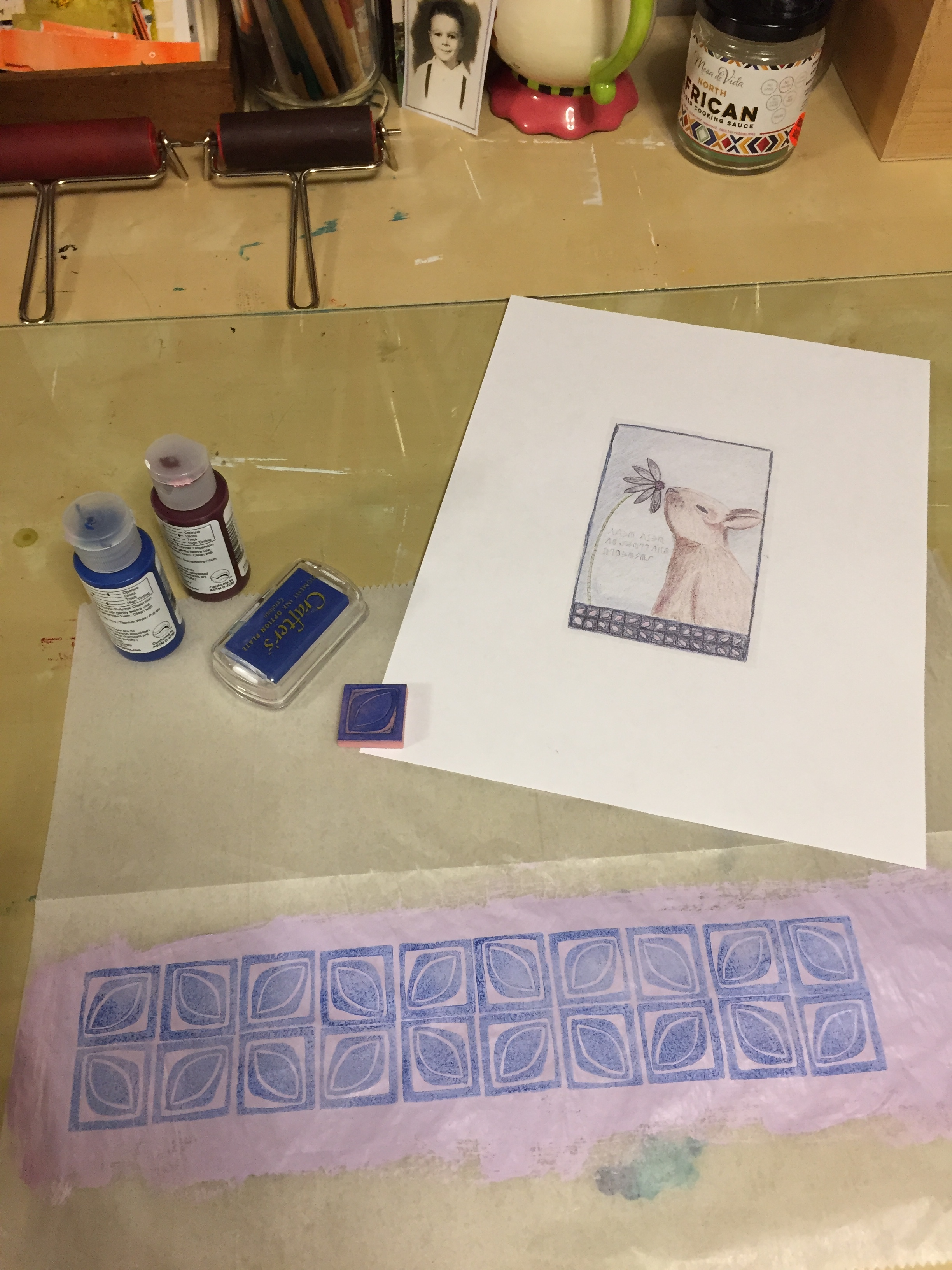 Here, you can see the stamp that I carved. I painted a background on deli paper and then stamped the design for the border of my painting on the painted background. This is part of the process that Anne uses.
Anne often uses layers of these stampings to create the backgrounds and clothing of her subjects. While I love that about her work, it's not really my style. I love carving stamps, and her technique inspired me to combine my love of printmaking with painting.